Fundamental training is not only important, it lays the first brick of many to create the lasting foundation to your career. A solid and strong foundation will enable you with knowledge and skills to be your best. If your educational foundation is built upon sand, it will take much more time and perhaps failure to become successful in learning.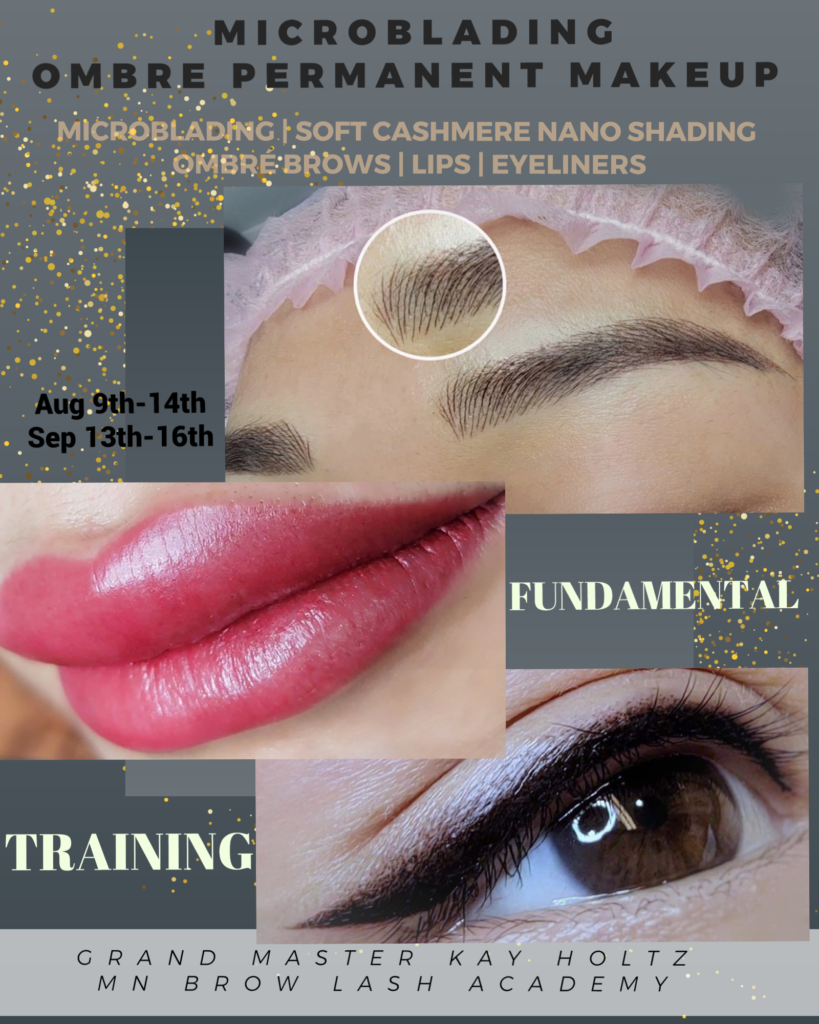 At Minnesota Brow Lash Studio & Academy, we know that you want to learn and excel. We combine a solid foundational training model along with an amazing student support system.  Our fundamental training is not an online training program nor is or like watching demonstrations on YouTube. Rather, our training requires hands on practice and onsite dedication and hard work. We focus deeply in theory, principals and industry leading techniques.  Our students who go through our foundational training program achieve greater success in their career and we are proud to be part of their success.  
Why consider Minneaota Brow Lash Studio & Academy?
Simply because we can train you to become an amazing artist. We not only provide the best products in the #permanentmakeup industry, we have created an amazing structure to support your educational needs:
✅ Minnesota Brow Lash Studio & Academy is recognized and is licensed as a Private Career School with the Minnesota Office of Higher Education per pursuant to Minnesota Statutes, sections 136A.821 to 136A.832. 
✅ We are licensed under the MN board of cosmetology, license #19000219
✅ We are a licensed Body Art Facility under the Health Department 
✅Our Training master is also recognized by world wide training Academy S as their Craft Master
✅Our support system is amazing. It is completely FREE if you are taking the same course again for continuing support
✅ We are a Dermalogica partnership learning institution 
✅ We are a Medical Spa with the support of a Medical Director. 
✅We have many amazing state of the art training programs as well as we provide these services as well:
⚡️ Microblading Training
⚡️Ombré perfection Permanent Makeup Training
⚡️Paramedical Areola Training
⚡️Master class: Cashmere Nano ™️, Lush lips™️, Cashmere Stardust Eyeliners ™️
⚡️Microneedling Training
⚡️Plasma Training
⚡️Laser and Advanced Esthetic 
⚡️Scalp Esthetic Training
⚡️Eyelash Extension Training
⚡️Lash Lift, Henna and Lamination Training
⚡️Aprenticeship Program
⚡️CE programs for BCE
Minnesota Brow Lash Studio & Academy
5500 Lincoln Drive 
Edina MN 55436
Call us at: 952-938-0358
Check out our website at: mnbrowlashacademy.com
Sign up to receive information