What is this technique of the eyeliners permanent makeup? This technique is called star dust shading technique. Although, most basic designs only shade the eyelash line very light. This lash line enhancement is very unique and darker to pop the eyes. The star dust on the upper lids reflects the smokey makeup look. This eyeliners tattoo treatment is a permanent makeup treatment especially the lash line enhancement. We used organic permablend black to identify the lashline.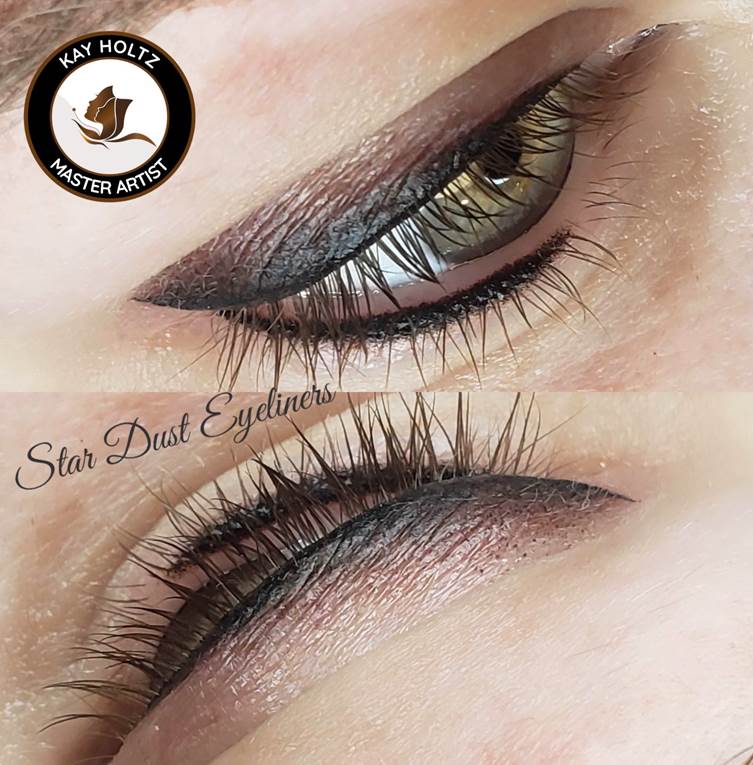 Healed result is much lighter. Depending on the technique, most permanent makeup procedure healed result will be at least 30%-60% lighter due to the scabbing process. The size of the treatment will shrink about 15%-30% as well. A perfection touch up session is very crucial to adjust and perfect the size, color or anything according to the client's desire.
This eyeliners cosmetic treatment is a perfect use to cover up old blue/grey eyeliners pmu work. Check out our Academy in the the state of Minnesota, city Edina to learn about this technique. Our private school has training courses include: microblading, blade and shade, micropigmentation, ombre for lips, brows, eyeliners, microneedling, tattoo laser removal and cosmetology school program.
Our beauty salon studio also provide the percent makeup treatment for brows, eyeliners, and lips. Make an appointment with our beauty artist to learn more. We have design that is unique for each client. Please check our studio salon service price: https://mnbrowlashacademy.com/microblading-permanent-makeup-pricing
952-938-0358
Sign up to receive information