There may have been a time in your life when you thought a tattoo of Tweety Bird across your lower back was a great idea. Today, that same tattoo may not be as enjoyable for you. The good news is you aren't stuck with it.
If you fell in love with Jared back in 2005 and had "Jared forever" tattooed across your forearm, but then the relationship didn't work out, you don't need to be stuck with the tattoo.
At Minnesota Microblading and Laser Studio we have staff who are highly trained in the Astanza laser technology. This technology allows us to remove not just tattoos, but also skin discoloration.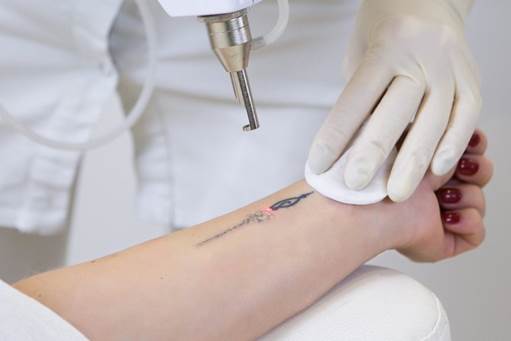 No other manufacturer has made the same commitment to this precise field of lasers. It meets and exceeds the standard for power and reliability. During the tattoo removal procedure process, a laser light is applied to the area of the skin. The light is selectively absorbed by the tattoo ink particles, leaving the surrounding skin tissue unharmed.
We have worked with clients to remove tattoos that were poorly done, allowing them to move ahead with getting the tattoo that better reflects who they are. There are countless examples of why someone might need a tattoo removed, including botched microblading done by individuals lacking the level of training provided at the Minnesota Brow Lash Academy and Studio.
Regardless of the reason, unlike Jared from 2005, we are here for you. If you have a tattoo or skin discoloration that bothers you, reach out to us and learn what your options are. Don't spend the rest of your life with a tattoo you don't like.
Sign up to receive information