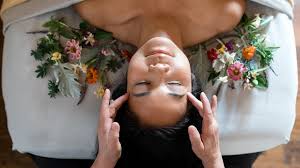 As the summer months settle down and we get back into the groove of routines, back to school, and the hustle and bustle that comes along with it, let's pause to take a moment to recognize the needs of our skin changes along with all that!
We may have spent a little too much time basking in the sun soaking in that much needed vitamin D or forgot (maybe on more than one occasion) to re-apply sunscreen…
Here at Beauty Pros Medspa, we won't judge you! We're human too!
Consider a professional treatment to get back on track and get your skin balanced and into recovery!
We have a variety of services available to get you started. Check out the options by using the link here: https://mnbrow.com/studio-salon-services
We also have an amazing and comprehensive array of skincare products as retail options and we can conveniently ship right to you! Follow the link to professional take home options here: https://mnbrow.com/product-category/skin-care
As the seasons change, many people need to switch out a few products in their daily regimen. Oil production may kick into high gear, or seem to disappear almost overnight! Your SPF is probably due to be replenished as well! Remember, SPF doesn't get shoved to the back of your product drawer in the fall-use it every day, just like brushing your teeth! In fact, I keep mine and our kids right next to the toothbrushes and toothpaste!
If you just aren't sure what to use, our seasoned Estheticians will sit with you and determine your best picks to get you on track to glowing, radiant skin.
Be well, and have a Beautiful rest of the summer!
XOXO, Andi
Sign up to receive information