There are a variety of ways to create a look with eyeliner and permanent make-up. Just as the shape of a client's face and their bone structure is taken into account when choosing the type of eyebrow best fitted for that client, the same considerations are looked at when it comes to eye liner.
What works for you might not work for someone else. Permanent make-up is a way to express our personality and who we are. Eye liner is subtle, but powerful when it comes to a finished look. Being able to have this look any time of day, despite activities that would make make-up come off, is a big part of why the permanent make-up industry is growing.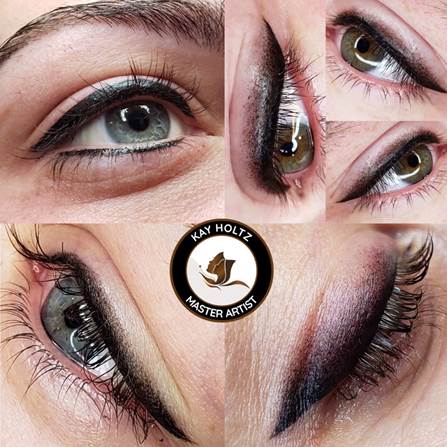 As a permanent make-up artist at our academy in Minnesota, we help aspiring permanent make-up artist from the upper Midwest and beyond. Part of that training involves understanding how many different techniques there are for eye liner.
Our experience and how we train our students is what makes us the premiere academy, with a focus on unique techniques to set you apart in the permanent make-up industry. Truly mastering a technique comes with practice, which is why our apprenticeship program is so successful.
We want our students to have a comprehensive understanding of not just what the different eye liner techniques are, but to feel confident in mastering them. This comes with hands on supervision and experience.
This is what you experience at the Minnesota Brow Lash Academy and Studio.
Sign up to receive information