After thirty years in the food industry, Susan Grothe was at the top of her game. She had what she thought was the job she always wanted. A career where she made a great living at a job coveted by many in her industry. Two-years after landing what she thought was her dream job, Susan resigned.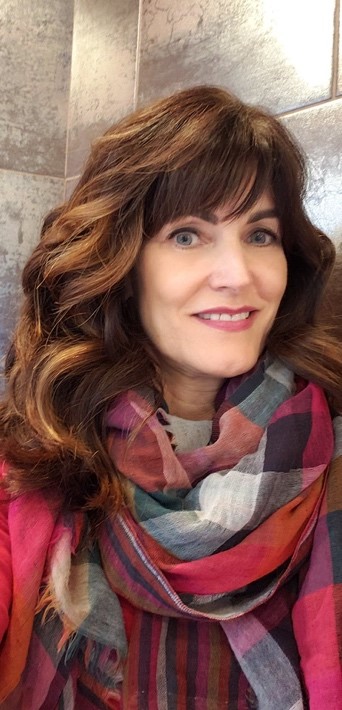 "I was a slave to my job.", said Susan. "My mother suffered from Alzheimer's disease and was on the verge of not knowing who I was. I was exhausted and under a lot of pressure to perform."
Susan didn't know how much time she would have with her mother, yet she could barely carve out one afternoon a week to see her, because of the pressure of her job. At the same time Susan felt what she was doing had no impact on the world. She wasn't in a career where she felt what she did mattered.
A chance encounter introduced Susan to a woman who was in a similar position. Killing herself in a high paying job, which left little time to even enjoy the fruits of her labor. The woman gave Susan advice that stuck with her. She said, "Follow your heart and the rest will follow."
Susan decided to reinvent herself. The thought was terrifying and exciting at the same time. One thing she knew was that she could no longer stay in a job that kept her from her actual life.
Many years earlier Susan had gotten permanent make-up. She started to research schoosl and training opportunities in that field. After much research she realized the best choice was the Minnesota Brow Lash Studio and Academy in Edina, Minnesota.
If Susan was going to reinvent herself and be the best at what she does, she needed to be trained by the best. Minnesota Brow Lash Studio and Academy offered the hands-on training and support that Susan knew she needed to thrive as a Permanent Make-Up Artist.
After 30 years of sales training, Susan could recognize a good training program. The experience she had during her schooling reinforced that she made the right choice. Going through the microblading and permanent make-up classes, Susan's confidence in this new field grew and grew.
The instructors provided extended guidance. Training with others was also very helpful to Susan. She built relationships that she still maintains.
Today Susan has her own business, Lasting Impression Permanent Make-Up. Susan went from anxiety filled Sunday nights, knowing she had to go back to her job the next day, to looking forward to going to work.
Today Susan loves what she does and is excited to share her skills with clients. "Seeing my clients transform before my eyes is incredibly rewarding.", shared Susan. "What I do today makes a difference in the lives of the individuals I help. I've had people tear up over how great they look and hug me when they leave. That is the meaning and purpose I was looking for."
Susan has also been able to spend more time with her mother. The work/life balance and happiness that followed was something she had only dreamed of. Today it is the reality in which she lives.
Today Susan helps women improve their confidence and self-esteem. Her approach is to enhance a woman's natural beauty, not to overpower it. You can learn more about Susan and Lasting Impression at www.LastingImpressionPMU.com
Sign up to receive information