Career Change
My whole educational career was focused on human and family social services but it wasn't long before I found a passion for something new with a new definition for servicing humans.
I attended the University of St. Thomas and double majored in Psychology and Family studies with a minor in Biology. My mind was set that I would make a difference in the world with the services I would provide to people and families. I was naïve to believe people when they said that I would change people's lives but I sure went along with it.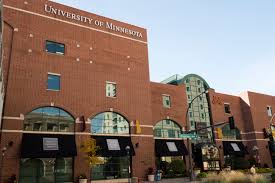 It didn't take me too long after that to graduate at the University of Minnesota, with my Master's Degree in Family Science.
Here, my mind was still set to make a difference in the lives of people and families but through education and research. I wrote my thesis on Divorce in the Hmong Community and looked at the differences in generational perspectives on divorce. I landed career at the largest Hmong organization in Minnesota, Hmong American Partnership as a contractor for the Parent Support Outreach program which was a program through Hennepin County. Shortly after that, I was hired on by Hennepin County as a Child Protection Investigator.

After 3 years of being in the field of social services, I learned that that wasn't for me. I love meeting new people and my passion was still providing people and families with  services that would help then in society but the current position did not fulfill my career goals; happiness, money, life/work balance.  For most of my time as an investigator, I drove all over Hennepin County and expected the unexpected throughout the day. I had little to no power or support from supervisor and upper management. About 80% of the encounters with families were negative or had a negative impact. Some days I would not make it home until 7-8pm. I spent more time with other children and families then with my own which I hated. It was very exhausting and I decided on a career change. I wanted a career that my services would have and always have a positive impact on clients and where I made the decision alongside with the clients.
Shortly after leaving the county, I found that the best permanent makeup school near me with the best microblading training was right in Edina. MN Brow Lash Studio and Academy even provided me with a microblading kit and a tattoo machine to start my career. Now, I am going to school for Esthetics to be an Esthetician as well. My passion is to help people, and this field encompasses a different dynamic of helping people.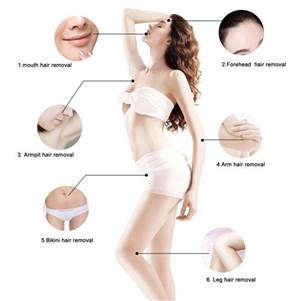 I am falling in love skin and the services for skin such facials, body treatments, waxing, and eyelash extensions. I am enjoying my permanent makeup course also. In this course, I learned about microblading, the different techniques used such as 3D, 6D, and Ombre shading. I'm learning about the importance of social media and marketing aspect of growing a cliental. At MN Brow Lash Studio and Academy, the management group is super supportive of my personal growth and future goals. They were there every step of the way. I received my permanent makeup certification for the 100 hour PMU program and obtained my temporary Tattoo Body Art License through the MN Board of Health. I am continuing on with my Apprenticeship here at MN Brow Lash Studio and Academy.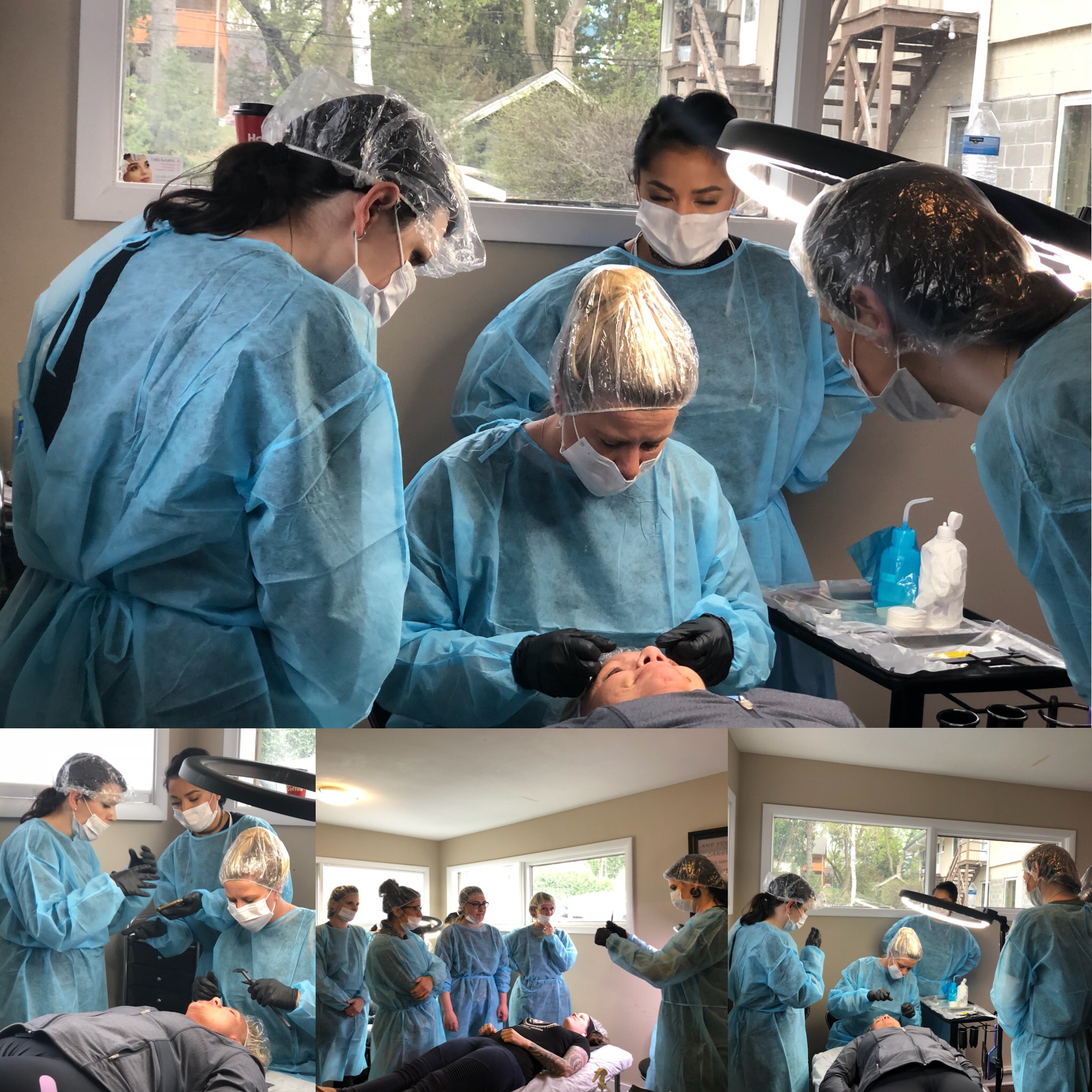 I knew this was the right career path for me because I was able to witness clients cry after a session pf permanent makeup because their brows stood for something significant in their lives such as beating cancer or beauty. Clients in the spa areas were able to see changes in the health of their skin and feel comfortable in their own skin. All I have seen so far has been truly pure positive impacts on people's lives.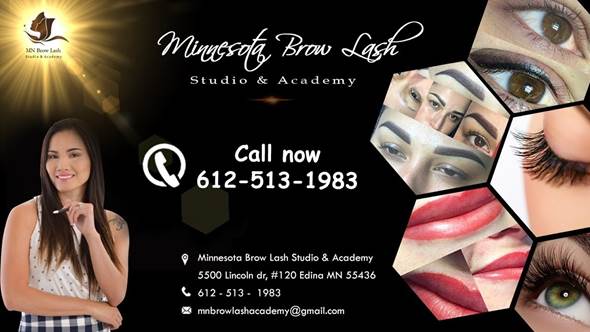 Sign up to receive information